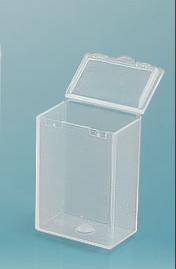 G62 Natural Polypro Hinged Containers
The perfect container to carry around in your pocket or purse to protect fragile items. They measure 1.13" wide by 1.65" tall by.69" deep.
These natural polypropylene hinged containers feature convenient hinged closures which create a tight seal when snapped in place. You can put just about anything in them that you do not want crushed, including mints, pills, candies and more.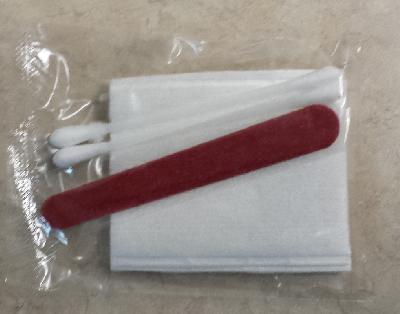 #D26 Hygienic Pack
Disposable Hygienic Combo Pack with Nail File, 2 Cotton Swabs, 2 Cotton Pads. Always have a few of these in your purse, luggage and glove box.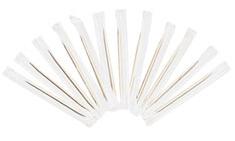 #M49 Royal Mint Toothpicks
Seems like everytime you travel somewhere, at some point you always wish you had a toothpick handy. Now you can, these mint flavored toothpicks are just like the ones offered in restaurants and are individually wrapped in cello and have a minty flavor. Drop a few in your purse, keep a few extra in your car and boat, always handy to have around.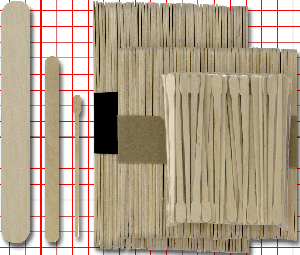 #F10 Wood Applicator Combo Pack
Applicator Combo Pack, 50 Pieces of Small, Medium and Large Applicators ( 150 pieces ) . A wonderful blend of wooden applicators, in 3 different sizes and shapes.
Individual Applicators
ACC20A Large Birchwood Spatulas. Measures 7 inches long by 1/4 inch wide, a good stirring spatula. ( Not shown in photo above ) 50 per pack.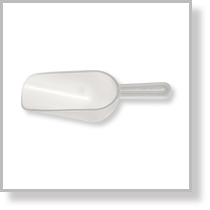 D06RB09 Polypropylene Scoop
Bath Scoop; 15 cc (15 ml), 4.5 inch, 14.4 grams, .507 oz. made from durable Polypropylene, percect for small mixes, economical. Shape may vary slightly.
---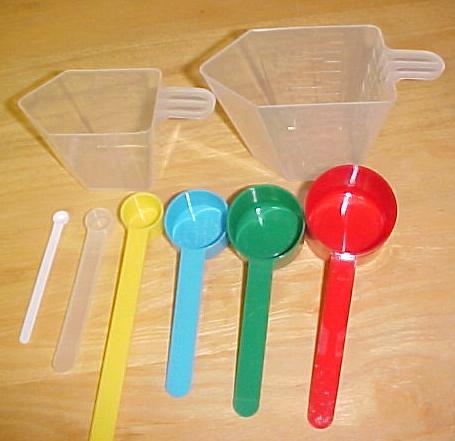 Please visit our new Measuring Spoons and Scoops Pagefor updated selections
A note from one of our customers:

"I got my order today, and just wanted to say thanks. The shipping was quick, and I got products that I couldn't find anywhere else. I'm actually using your cosmetics supplies for my aquariums. The 1/32 tsp. measuring spoons are perfect for brine shrimp eggs and bacterial additives, and I'm using the 1/4 oz dropper bottles for dechlorinator-it comes in a huge bottle with no dropper, and I have several small aquariums.
I've been looking for instruments to scale down my additives (I've just been hoping that a small glop will do it), and these items worked perfectly. It occurs to me that maybe other aquarists or anyone looking for small-scale equipment might be interested in your site, so I thought I'd share how I use them, in case you're looking for ways to expand your customer base."
Kristin G.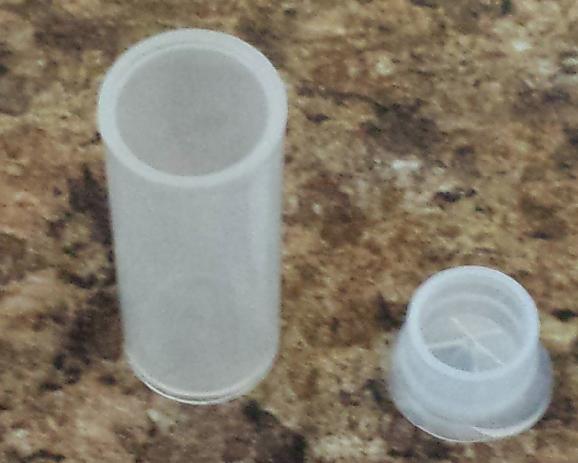 ACC78 2ml Polypropylene Vials with plugs
2ml (0.5 dram), 12x32mm, ( .47 inches dia. x 1.26 inches tall ) Polypropylene, Starburst Plug. Perfect for all types of samples, snap in plug forms a tight seal, but is easily removeable.
Sold only in cases of 100.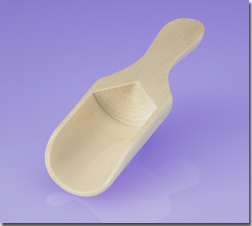 CRB002 Natural Wood Scoop
This natural birchwood scoop measures 3.75" overall and has a 5ml capacity. Very handy for cosmetic recipes.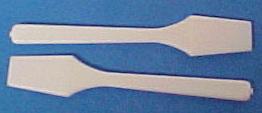 G07 Plastic Cosmetic Spatulas
2 1/2" L X 3/8" W - Disposable/Reusable, handy for stirring and mixing small amounts.
New! Larger size spatulas shaped as above, but 5 inches long with a 1/2 inch wide paddle head.
D19 Boomerrang Shaped Plastic Cosmetic Spatulas
Boomerang Spatula, White; 2.4 inch. Material: Polystyrene Disposable/Reusable, handy for stirring and mixing small amounts.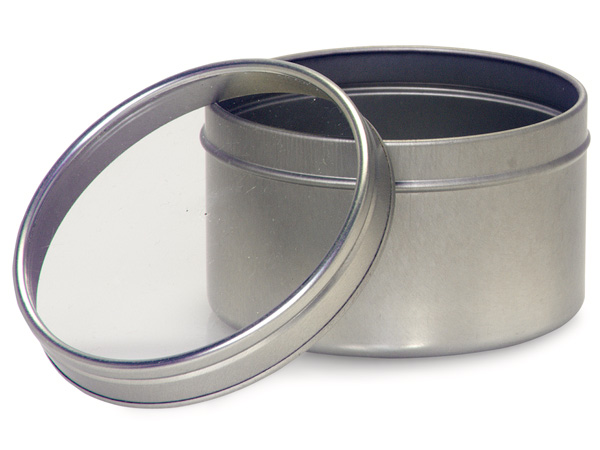 Metal Tins with Clear View Tops
8 ounce Metal Tins with Clear View Tops. 3-1/4 diameter x 2" tall.
Disposable Transfer Pipettes
Please visit our new
Transfer Pipette Page for updated selections