Holiday Savings!
Our products make unique gifts for the hard to shop for family member. All of our items ( including Gift Certificates ) are discounted 20% from now to Christmas Day.
Our Gift Certificates never expire, and they make a wonderful quick gift that can be E-mailed to someone who is far away.
Simply type in XMAS2016 ( case sensitive, no spaces ) into the coupon field of the shopping cart when you check out, and the discount will be applied. ( You must use the code in the coupon field to get the discount )

---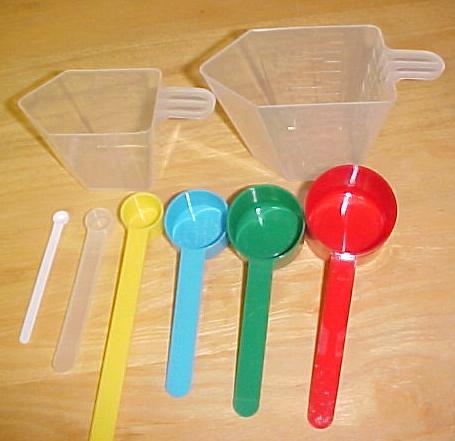 Please visit our new Measuring Spoons and Scoops Pagefor updated selections
A note from one of our customers:

"I got my order today, and just wanted to say thanks. The shipping was quick, and I got products that I couldn't find anywhere else. I'm actually using your cosmetics supplies for my aquariums. The 1/32 tsp. measuring spoons are perfect for brine shrimp eggs and bacterial additives, and I'm using the 1/4 oz dropper bottles for dechlorinator-it comes in a huge bottle with no dropper, and I have several small aquariums.
I've been looking for instruments to scale down my additives (I've just been hoping that a small glop will do it), and these items worked perfectly. It occurs to me that maybe other aquarists or anyone looking for small-scale equipment might be interested in your site, so I thought I'd share how I use them, in case you're looking for ways to expand your customer base."
Kristin G.